The company
Custom-made doors - durable and individual.
Since its foundation in 1996, ZAK TORMAX has focused on product development and experience, combined with state-of-the-art manufacturing processes and factories. The company has been located in the Zeller industrial area since 2002.
The core business is the production of damp and wet room doors as well as damp and wet room frames. Other special solutions such as wet room spindle doors, shower partitions made of HPL solid core material, laboratory doors, clean room doors, radiation protection, hygiene areas, medical technology and accessories such as special coatings, wet room locks, stainless steel hinges and portholes round off the range.
Special dimensions such as door heights up to 3,900 mm, door widths up to 1,480 mm and door thicknesses up to 70 mm are also part of our special solutions.
A high degree of flexibility is achieved through the combination of adaptable personnel, a modern machining centre and express delivery times that meet the highest quality standards.
Company Philosophy
The corporate philosophy reflects the company's mission, policy and values. ZAK TORMAX GmbH bases its entrepreneurial thinking and action on the following guiding principles.

Fair and constructive partnership with our customers and partner companies is an important maxim of our entrepreneurial action. For us, customer orientation means precisely meeting the needs of our customers. This is the foundation and challenge of our success.

Our most important resource is our staff. Their commitment, qualification, high competence, as well as the entrepreneurial thinking of all ensure optimal results. This is how we achieve maximum customer enthusiasm and growth.
Our leaders are role models and guides. Their words are followed by actions that are marked by a sense of being.

We are committed to promoting active environmental protection in the thinking and actions of all, in order to preserve our livelihoods and the well-being of future generations.
Certification
Certified according to DIN EN ISO 9001 : 2015 and 14001:2015
With the certification according to DIN EN ISO 9001 :2015 and 14001:2015 the company confirms our quality and environmental policy and the commitment of our employees to fulfil your wishes. 
The quality and environmental management standard requires continuous monitoring and coordination of our work by internal and external control bodies. This is the only way to guarantee a "high level of quality and environmental protection".
 
Guidelines for quality and environmental policy
For us, quality and environmental protection means acting according to the customer's wishes, in harmony with the economy and ecology. There is a concordance between the agreement and the execution

Each employee is familiar with our quality and environment policy and is responsible for carrying out the work in compliance. A sparing use of resources and respect for the environment are therefore corporate principles.

References
Stuttgart Vaihingen, Werkstatt für behinderte Menschen
Ludwigsburg, Krankenhaus
Tauris, Freizeitbad
Hamburg, IC Hotel
Bedburg, Monte Mare Wellness- und Hallenbad
Obertshausen, Monte Mare Wellness- und Hallenbad
München, Klinikum
Hamburg, Helios Klinik
Frankfurt a. Main, Uniklinik
Portugal, ALDI Geschäftsstellen
Bochum, Uniklinik Bergmannsheil
Schwalmstadt, Asklepios Klinik
Mönchengladbach, Feuerwache III
Berlin, Kita Rennbahn
Stuttgart, Kita Glühwürmchen
Burgbernheim, Seniorenzentrum
Meißen, Kita Sonnenschein
Frankfurt a. Main, Fraport
Bad Feilnbach, Reithofpark-Klinik
Elsenfeld, Richard-Galmbacher-Schule
Leipzig, Klinikum St. Georg
Bad Heilbrunn, Fachklinik
Föhrenbach, Helios Klinik
Obernburg, Wohn-Center Spilger
Freiburg, Altenpflegeheim
Blieskastel, THW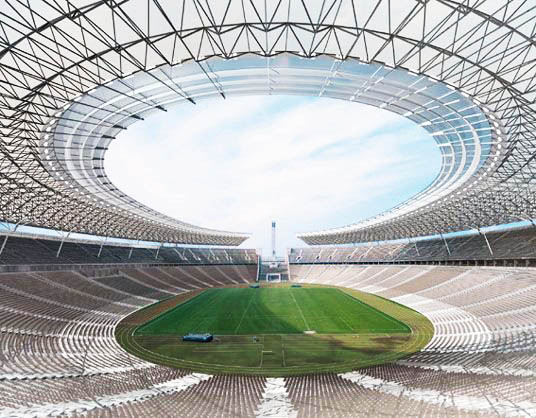 Olympiastadion Gran Canaria
Fuerteventura, Clinica Tara Hospitalizacion
Hannover, Boehringer Ingelheim
München, VIVA Campus Südseite
Kriftel, Konrad-Adenauer-Schule
Miltenberg, Mehrzweckhalle
Görwihl, Sanierung Sportzentrum
Berlin, Hotelfachschule
Nürnberg, Flughafen
Ludwigshafen, Telekom CC
Neuherberg, Reinraum-Laborbereich
Michelstadt, Hallenbad
Göstling, Solebad
Poznan, Maltanische Thermen
News
01.02.2022
TORMAX acquires Albert W. Otto GmbH
TORMAX has acquired Albert W. Otto GmbH in Dieburg near Frankfurt, Germany with effect from 27 January 2022. Founded in 1920 as a metal workshop, the company has in the past 50 years successfully focused on developing and manufacturing high-grade door frames made of steel and stainless steel. It ideally complements the product portfolio of ZAK TORMAX GmbH, which specialises in door leaves and frames made of wood and composite materials. Thanks to the close cooperation within the TORMAX Group, ZAK TORMAX GmbH will expand the existing product portfolio and additionally offer complete door systems from a single source.
03.04.2019
ZAK Türen GmbH becomes ZAK TORMAX GmbH
ZAK Türen GmbH became part of the TORMAX Group on 19 November 2018. The company name is now being changed to ZAK TORMAX GmbH.
The cooperation within the TORMAX Group has already developed in an excellent manner during the first few months. Numerous ideas have emerged on how to create new, promising products from the shared competencies of door automation and customised door leaves.
In addition to the close affiliation with TORMAX the focus is also on continuity in the business relations with existing clients. The new company name ZAK TORMAX is intended to emphasize this.
19.11.2018
ZAK Türen GmbH becomes part of the TORMAX Group
ZAK Türen GmbH is now part of the TORMAX Group. TORMAX is a leading manufacturer of automatic door systems and has 19 Group companies and 500 certified distributors around the globe. For TORMAX, the acquisition of ZAK Türen GmbH (ZAK) is a long-term investment in the field of custom-made door leaves and frames and an ideal complement to its development and product portfolio.
TORMAX is a division of the LANDERT Group, a privately owned Group of companies, characterised by innovation, quality and genuine entrepreneurship. The Landert Group was founded in 1924 with its headquarters in Zurich, Switzerland, and employs over 850 staff members across its two divisions SERVAX (customised electric drives) and TORMAX (automatic door systems).
Since 1996, ZAK has been striving to meet even the most demanding customer requirements with innovative products and state-of-the-art production. Mr. Thomas Storck will continue to lead the company as managing director and will be available to customers with his team as always. At the same time ZAK, as part of the TORMAX Group, will have the opportunity to advance into new areas both geographically and technologically, thus further enhancing its innovative strength and efficiency.
For further information about the TORMAX Group please visit the website www.tormax.com.